Plateau de fruits de Mer
Plateau de fruits de Mer. Bordeaux may be famous for its wines but that doesn't mean that its culinary tradition lags far behind. The abundant seafood coming from its northern neighbors of Royan & La Rochelle, makes Bordeaux a heaven for seafood lovers.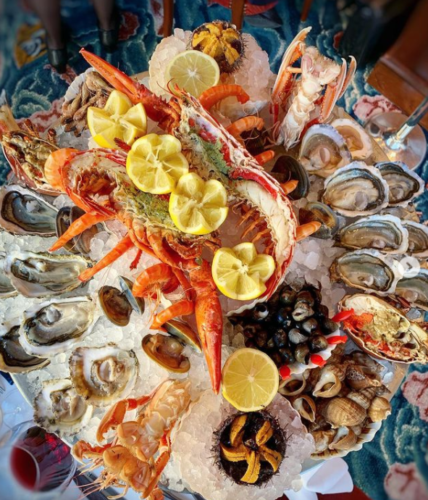 From the Plateau de fruits de Mer, a variety of Atlantic seafood platters of all kinds consisted of langoustines, clams & shrimps, to the merrine, a paté of lobster, cod or scallops, to the oysters from Arcachon Bay, a delicious specimen matched perfectly with Bordeaux's white wines you'll find a wide range that includes everything your heart may desire.