Entrecôte marchand de vin
Entrecôte marchand de vin. Bordeaux's cuisine doesn't just stick to seafood of course. Influenced by its southern regions that are more famous for their rich & meat-heavy cooking, Bordeaux's signature dish, entrecôte marchand de vin or entrecôte a la Bordelaise is a steak of high quality French beef cattle meat sauteed in plenty of red Bordeaux wine, a bit of butter, onions & herbs.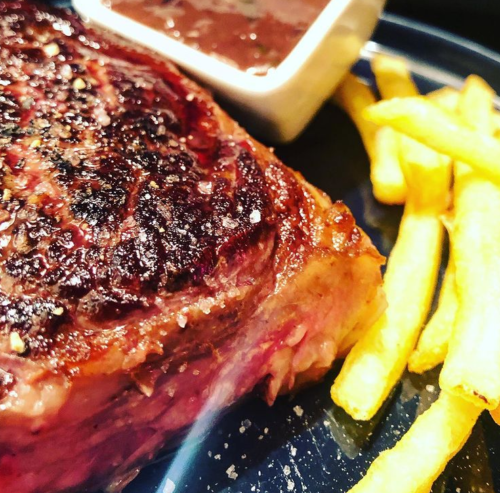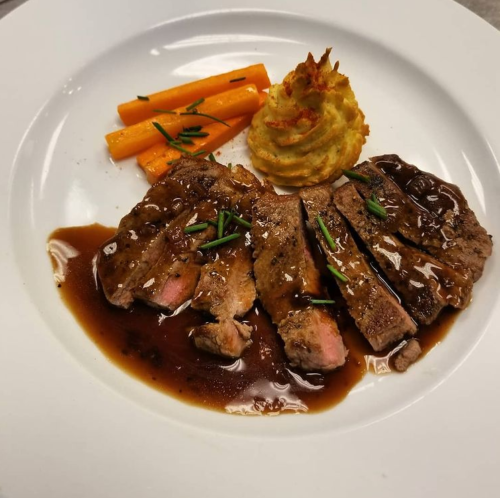 The recipe is as simple as it gets but the result is always as tasteful as it can get. This dish can be served over oven-roasted chunky chips & be accompanied by green salad & of course a Bordeaux red. Although the recipe is followed all over the planet, here is a whole other story.