Canoe and Kayak in Bordeaux
Canoe and Kayak in Bordeaux. For the more adventurous of you out there Canoeing and Kayaking can be enjoyed all across the local rivers of Bordeaux. This is a fantastic way of seeing the landscape, with over 40 miles of circuits nearby, on the River Leyre at Belin-Beliet, the Ciron at Villandraut, and the Dordogne close to St Emilion and its tributary, the L'Isle.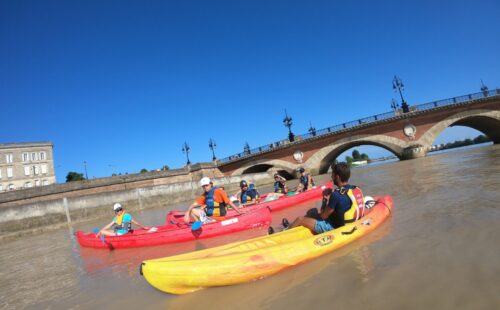 Boris Lesimple, was a canoeing enthusiast for 20 years and a resident of Bordeaux who launched the concept of canoe and kayak in Bordeaux. He wanted to develop ecological tourism and canoeing in the city in order to "allow the discovery of the Girondine capital from another angle". Since 2014 his company's activities give life to the city's rivers all year long. Tourists and residents of Bordeaux are delighted to (re) discover the city from a unique point of view.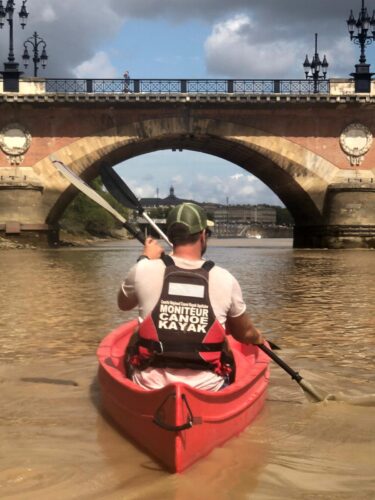 In 2018, the Association of Sailors of La Lune took up the torch. The nautical club began its history in 2011, with the Bordeaux Régate association created by Julien Falxa, Clément Salzes and Romain Baggio, three Bordeaux residents passionate about water sports, determined to practice them in the heart of the Port de la Lune enclosure, in the middle of an urban setting. Water has since flowed under the bridges and the structure, associated with the Darwin ecosystem, becomes the Sailors of the Moon.
The association is located on the banks of the river at Chantiers de la Garonne, a stone's throw from the Niel barracks. Since then, other activities have been added: kayaking, surfing, SUP and even the Hawaiian canoe. You just need to become a member of the association to practice all year round. Slots are open depending on the tide and the availability of the "Nutria": the most seasoned volunteers who accompany you to row together on the Garonne.
The club also organizes events and competitions to promote nautical activities and their commitments. The Sailors of the Moon are committed to preserving the natural balance, through events to raise awareness of environmental cleanliness, and to organize outings for people with reduced mobility. More