Enjoy a concert in Berliner Philharmonie
Berliner Philharmonie is one of the best venues in the world for classical music. The Philharmonie Berlin has been the musical heart of Berlin since 1963. When it opened, it was still on the outskirts of West Berlin, but after reunification, it became part of the new urban center. Its unusual, tent-like shape and its bright yellow color make it one of the city's landmarks.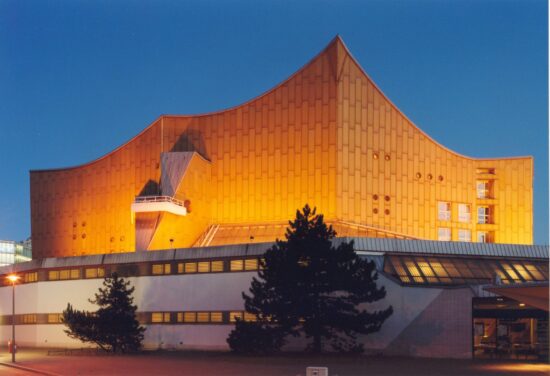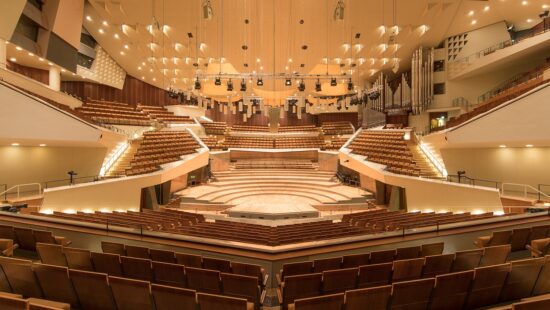 Its unusual architecture and the new conception of the concert hall sparked controversy at first, but it has now served as a model for concert halls all over the world. "One person in the face of another, reached in circles, in a mighty swinging arc around the striving crystal pyramid." As early as 1920, the architect Hans Scharoun noted these words as a vision for the ideal theater space. From this idea he developed the Great Hall of the Philharmonic 35 years later. Since the opening concert conducted by Herbert von Karajan, the Berliner Philharmoniker, together with great conductors and soloists, have given their audience many grandiose concerts.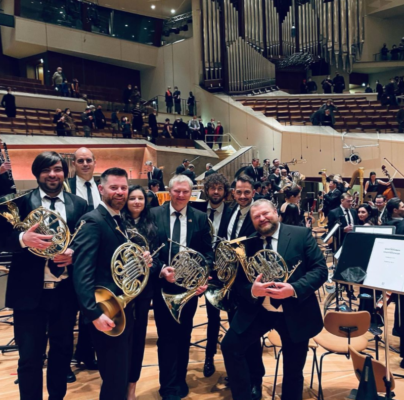 The chamber music hall is the little brother of the Berlin Philharmonic – both architecturally and musically. Its tent-like shape and the concert hall centered around the musicians' podium reflect the conception of the "large" Philharmonic. As a venue for the many chamber music groups of the Berlin Philharmonic, it presents other and varied artistic facets of the orchestra members beyond the symphonic work. But not only that. The chamber music hall also offers a musical forum for other musicians and ensembles. More