A Christmas market is what you need
A Christmas market is what you need… Which of course you already know if you're visiting Berlin in November or December. The amazing smell of mulled wine is in the air and it's everywhere. Well almost everywhere to be exact. You will find around 80 Christmas markets to choose from, but Gendarmenmark is perhaps the most renowned if you want to immerse yourself in the Christmas mood, arts and crafts, souvenirs, and traditional delicacies.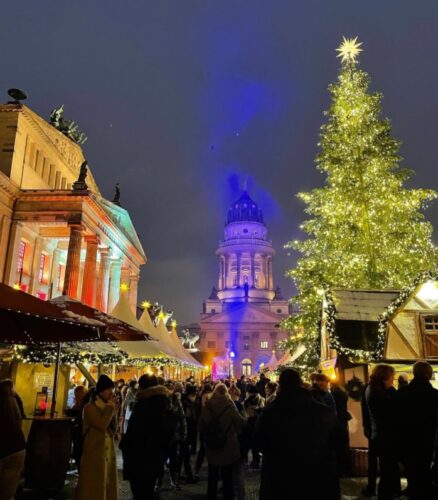 Berlin has all the Christmas magic you need. Sipping gluhwein under a gigantic Christmas tree, eating a hot dog while your nose freezes to the point of falling off, listening to Christmas carols and songs, ice-skating under a masterpiece of architecture and symbol of national pride. Those things are so dear to Northern Europeans, Germans, and Berliners that have come to be dear to the tourists even more so. You can tell by the crowds that always flock in swarms around the big gluhwein boilers.