Go up to the Tibidabo
Go up to the Tibidabo. A visit to the 512 meters high mountain of the Tibidabo is a must before you leave Barcelona behind if you wanna marvel at the whole city from its highest peak. In 1900 work began on creating access to the top of Tibidabo, with the building of a tram – known popularly as the "Tramvia Blau" (Blue Tram) – and a funicular railway. At the same time, at the top of the mountain, work continued with the landscaping and construction of buildings and terraces.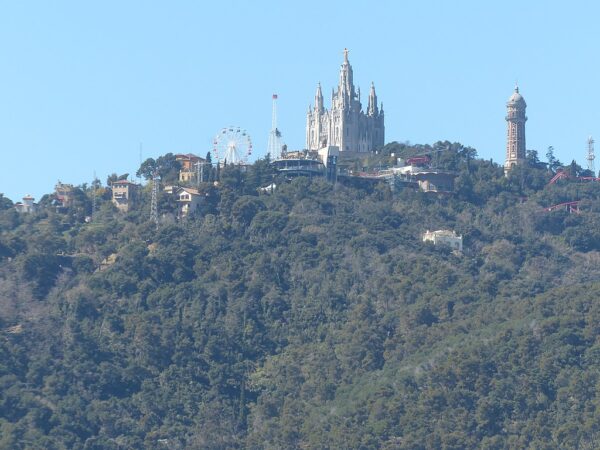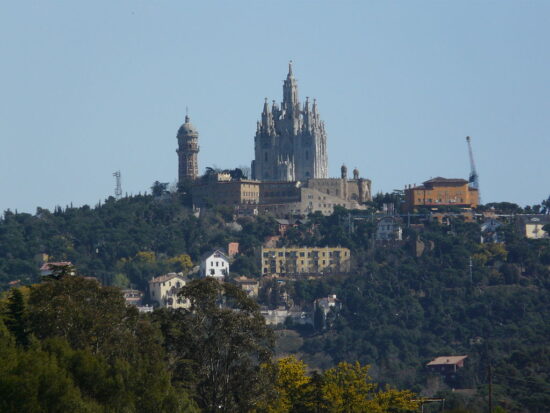 On 29 October 1901, the new facilities were officially opened. The funicular railway turned out to be the first main attraction of the Amusement Park, due to it being an innovative means of transport at that time. That same year, the first leisure facilities also appeared – such as the automatic scales and postcard vending machines.
Since 2010, Tibidabo Amusement Park has been going through a period of renovations and refurbishments, such as the refurbishment of the Embruixabruixes tunnel area in 2015, the full refurbishment of the Avió [Aeroplane] in 2017, the modernization of the Tibidabo Express in 2017 with the addition of virtual reality glasses (the first such ride in Catalonia) or the full refurbishment of the Castell dels Contes [Castle of Tales] in late 2018.
Of course, the park is just one of the things you could enjoy on Tibidabo. Going up the mountain is half the fun. If you are not a fan of walking or hiking you could try getting the historic tram, which dates from 1901, the only survivor of the old tram service that used to operate in Barcelona.
The eco-buffs will certainly appreciate the Collserola Natural Park, a preserved natural park of more than 8000 hectares of predominate forest with a variety of vegetation that provides valuable biodiversity near the Catalonian capital.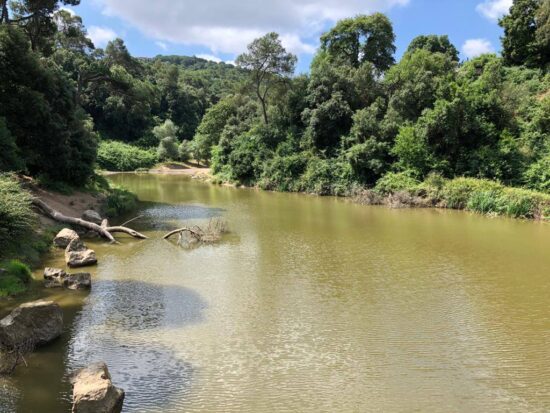 The Church of the Sacred Heart of Jesus or simply the Temple of Tibidabo is an amazing Montmartre-like blend of the neo-Gothic and modernist church that sits on the highest peak of the mountain, overlooking the Barcelona plain. Breathtaking, unhindered 360-degree views that will accompany you for the rest of your life. If you're a professional photographer or a travel blogger then this is your spot.