Experience flamenco at the Palau Dalmases
Experience flamenco at the Palau Dalmases. This live dance performance can encapsulate much of what the whole country of Spain means to the world. It combines Andalusian tradition with Catalunya's distinct background, architecture & history. A performance of Flamenco singing & dancing in one of its more emblematic venues in Barcelona is a perfect pairing.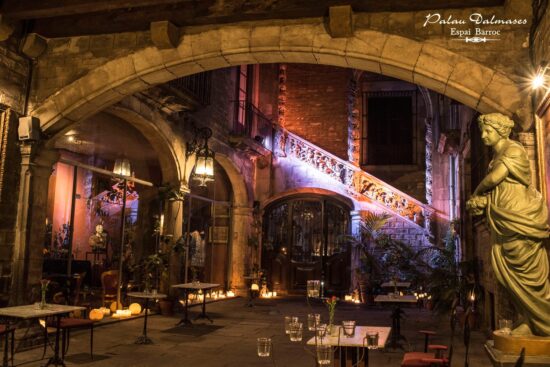 The Flamenco performance in Palau Dalmases in the heart of La Ribera neighborhood, only half a block away from the Picasso Museum, will bewitch you. In a gorgeous baroque palace, home to the most notable & influential families of the 16th century, the meeting place of the Academy of the Sceptics &  Academy of the Arts after 1700, the visitor can today enjoy a live music performance, a spectacular flamenco dance & have a drink among the original woodwork & works of art of the Palau Dalmases. It is, simply put, an amazing show, in an amazing place.