Sōma Restaurant (Fine Dining)
Sōma Restaurant (Fine Dining). The Sōma project emerged when the love for cooking brought two young chefs, Adriana Zafiris and Frédéric Chastro, together. It is the concentration of their experiences in various European restaurants that allows these two young chefs to embark on a new adventure: to illustrate their vision of urban gastronomy by opening their own restaurant.
Inspired by the four seasons and their quatre-mains, their menu will change four times a year. Their vision is reflected through a menu marked by local products that hand the customer the choice of simple yet gourmet cuisine. The cuisine, enriched by numerous personal touches, winks to their origins, Adriana being Belgian and Greek, Frédéric Franco-Colombian. Each inspiration is elaborated by their level of attainment and previous experience in France.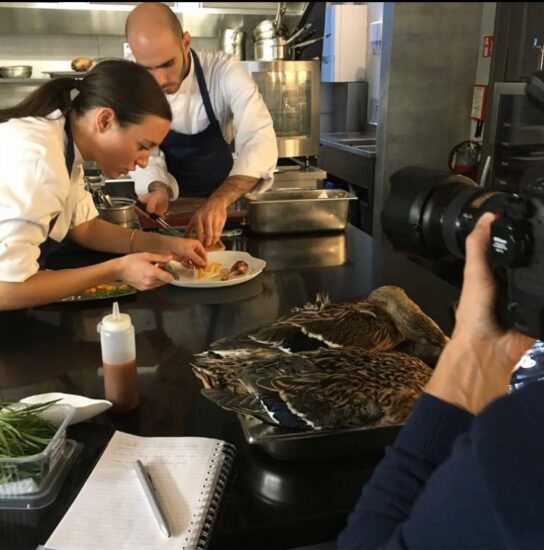 The restaurant Sōma is a place where this young couple indulges in the demands of the customer while conveying their personal values in a table d'hôte atmosphere. Sōma, meaning body in ancient Greek, is a space dedicated to teamwork, an essential factor in their eyes. Thus, most of the design within the restaurant is handmade.
This plays an important role as every detail that collaborators have implemented enriches this modern and refined framework. Each element in the restaurant has been carefully selected with the help of the young generation from Antwerp, childhood friends, and acquaintances. Together, they all have one goal: the beauty of simplicity. This four-handed kitchen, located in the heart of Antwerp, combines tradition and innovation in a space of dreaming, which has as its ambition to make you relish in a convivial moment.