Kibbeling
Kibbeling. The Dutch version of fish & chips (Lekkerbekje or Kibbeling) are battered & fried white fish, commonly codfish from the North Sea. The difference between the 2 is that Kibbeling is cut into chunks while Lekkerbekje is not.
The fish are usually paired with a ration of Vlaamse Frites (Flemish fries) a nod to the northern Belgian region where this world-famous culinary tradition is believed to originate from. The potatoes are usually thickly sliced & topped with mayo or turned into patatje oorlog (fries with mayo & saté sauce topped with onions). This street food is so delicious that can easily reign in any given country.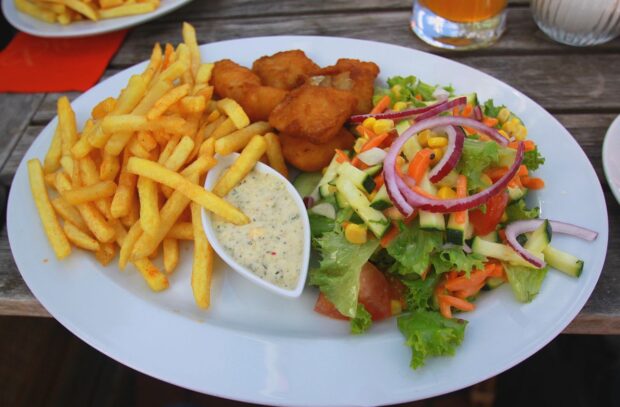 You can find one of the best kibbeling in town at the Urker Fish Shop (de Urker Viswinkel) . It is located in the heart of the Jordaan district, just 5 minute's walk from the Anna Frank Museum. It is considered a locals' favorite for fish food and that can be enough reason to pay it a visit.