Hermitage Museum of Amsterdam
Five minutes south of the Jewish Museum, right on the east bank of the Amstel River lies a very young museum housed in a 17th-century home for elderly women, the Hermitage Museum of Amsterdam aka H'ART Museum. Of course, since 1683 when the first home was established several alterations have taken place with the largest in scale carried out from 1970 to 1979.
Less than twenty years later however it turned out that despite this renovation, the building no longer met the requirements for suitable residential care. In 2007 the last residents were transferred to other homes. That was long after Ernst Veen, director of De Nieuwe Kerk, had come up with the idea of using the Amstelhof for a new purpose: to become the partner of the Hermitage St. Petersburg. A place to exhibit art from that colossal Russian treasure trove which has over three million works of art at its disposal.
From 2007 to 2009 the Amstelhof was converted into a state-of-the-art museum. The architect Hans van Heeswijk designed the building, Merkx+Girod architects designed the interior, and Michael van Gessel designed the garden. The exterior has retained its classic character, although all later coats of paint were removed, while the interior is completely new, open, and light.
On 20 June 2009, the Hermitage was opened to the public with the launch of the exhibition At the Russian court. By 2017, Heritage Amsterdam had opened more than thirty exhibitions featuring objects from antiquity and highlights from modern art.
The Amsterdam Museum has taken residence at the Hermitage since 9 March 2022. During a large-scale renovation of the monumental Burgerweeshuis (Civil Orphanage), the Amsterdam Museum will find its temporary home here. This includes a completely new range of exhibitions, public programs, and children's activities.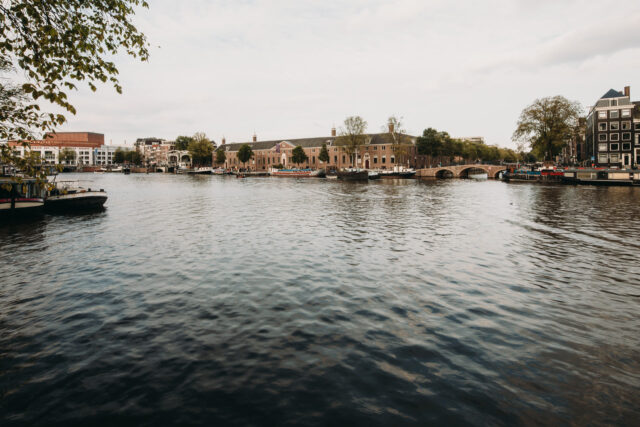 From March 2022 until 2025, the Amsterdam Museum will present an entirely new collection in the Hermitage's Amsterdam Museum Wing, which will not only present the traditional history of Amsterdam but also offer plenty of space for opposing views and lesser-known and more recent histories of the city.
In addition, alternating exhibitions will feature the city's residents and enthusiasts who will be able to show 'their Amsterdam'. The annex of the Amsterdam Museum in the Hermitage will show visitors, with familiar objects from the collection and new or less familiar works, that there is no single history of the city.
Description / More : https://hermitage.nl/en/