Artis Royal Zoo
Right next to the Museum of Resistance is one of the oldest and largest Zoos in the European continent. Artis Royal Zoo was founded in 1838 as a private enterprise to promote knowledge of natural history. And to this day it never failed in its purpose.
In the early 20th century the management started to face increasing difficulties and in 1939 the zoo passed to the city of Amsterdam. The decline continued during the hard years of WWII but in the 50s and 60s things started to look up. In the 70s the zoo flourished again and in the 1980's it grew even more with the addition of a planetarium on its premises.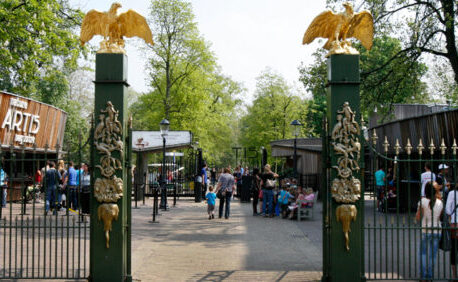 In 2006 the zoo went into a phase of radical renovation to transition itself from a simple zoo to an educational institution, one that will emphasize the organic relationship between humans and nature. The renovation creates more space for animals as it proceeds so that the conditions of their habitat can meet modern standards.
The forest house, the new jaguar enclosure, the bird house, and the elephant park are already restored. The Aquarium and the Groote Museum, the oldest museum building in the city are in the process of restoration to surpass their former glory.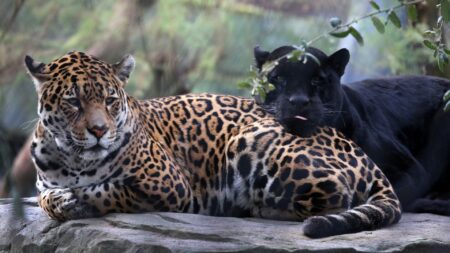 A real star of the premises, the Groote Museum. A museum that connects to all the big questions in life.
Why do you exist? Where did you come you from? What makes you, you? How are you different from a gorilla, or a wood violet? And are you really that different at all? All living things share the same home: our world. How do you see that world? Is it something outside of you, or inside you as well? Deepen your perspective and never stop questioning with a visit to the new Groote Museum.
Then you can marvel the cosmos at the Planetarium, where you can make a space trip, a true adventure through space. Travelling faster than the speed of light, we come across planets, moons, stars and entire galaxies. Visit a number of planets in our own solar system before continuing our journey beyond the Milky Way. What is our place in this enormous galaxy? What will you encounter if you go even further? Come along with us and see for yourself.
A separate mention must be given to the microbe museum of Micropia, the only museum of its kind in the world where you can find an amazing display of microorganisms. An otherwise invisible realm of micro-life that exists both outsides and inside our bodies. As the "New Yorker" puts it "a shrine to the super-small, a haven for charismatic minifauna."