Book a tour at Royal Concertgebouw
Book a tour at Royal Concertgebouw. The Royal Concertgebouw (concert building), opened in 1888 in the swampy fields just outside the city limits after 5 years of construction, offering the capital a majestic neoclassical concert hall that would house numerous concerts of classical music as well as performances from groups like Led Zappelin, The Who & Pink Floyd in the 1960's.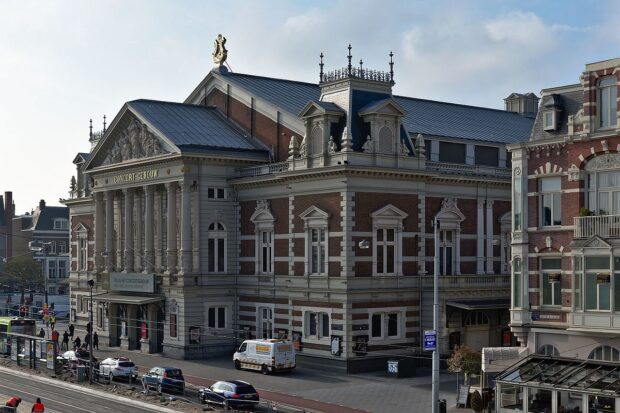 The home of the Royal Concertgebouw Orchestra is renowned for its outstanding acoustics that place it among the finest concert venues in the world, along with places such as Boston's Symphony Hall & the Musikverein in Vienna. From September to June at 12.30 pm, every Wednesday, there is a free 30 minute concert that is often a public rehearsal from world famous orchestras that perform later that evening.Even a fraction of the experience that this amazing place can offer to its guests is enough for anyone to feel amazed from the acoustics and the aesthetics of the place.
With over 900 events (80% concerts) and over 700.000 visitors a year the Concertgebouw is one of the most visited concert halls of the world.  Its Cafe alone attracts over 100.000 guests every year. If you manage to book a concert you will treat yourself with an experience that will accompany you for the rest of your life.